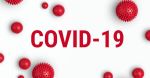 During these extraordinary times, PIDA is here to assist and support the pet care community.
We are committed to support the pet care community in the face of this crisis. Our focus will be on providing you with information you need to protect your business, your employees and your customers. We'll do that through frequent email updates, web posts and webinars.
Please let us know what your challenges are so that we can gather resources to provide solutions.
The pet care community has a special role to play in helping the world get through this crisis. Pets are our comfort in good times and in bad and they will help us feel a little less isolated and fearful. Our responsibility is to support the pet products supply chain to help our pets stay healthy, safe and happy. We at PIDA pledge to do all we can to help you fulfill that responsibility.
---
Communications
Pet Care Community Virtual Town Halls
Pet Care Community Virtual Town Hall, 2nd Edition Group Discussion: Helping Brick & Mortar Retailers: What We Can ALL Do Today to Help Them Recover (Recorded April 30) View Recording
Pet Care Community Virtual Town Hall Group Discussion: Safe Operations and Effective Communications During COVID-19 Crisis (recorded April 9, 2020) View Recording
PIJAC Resources on COVID-19 and Pets
PIJAC's open letter to Senators Cory A. Booker and Lindsey O. Graham and Representatives Mike Quigley and Michael T. Mccaul regarding requested ban on the international trade of live wildlife. Add your signature to the Google document).
PIJAC (Pet Industry Joint Advisory Council) is maintaining a list that provides links to state and local government pages, as well as very valuable information, resources, and action items related to COVID-19.
Chloroquine Phosphate: Information for Industry: PIJAC staff have worked with their experts to put together information for the industry regarding Chloroquine Phosphate:
A PDF of this information can be found on their website here.
PIJAC's media statement can be found on their website here.
COVID-19 Initiated Laws
Families First Coronavirus Response Act (FFCRA)
Effective April 1, 2020
U.S. Department of Labor's Wage and Hour Division (WHD) published more guidance to provide information to employees and employers about how each will be able to take advantage of the protections and relief offered by the Families First Coronavirus Response Act (FFCRA) when it goes into effect on April 1, 2020.
Click here for Fact Sheets, Questions and Answers links, Required Posters and Field Assistance Bulletin.
Click here for highlighted information on the FAQs from the Small Business Legislative Council (SBLC).
(Please note that SBLC highlighted that the DOL has published the model notice that employers will be required to post and advise employees of their rights under the FFCRA. However, the DOL will need to revise and reissue these notices before April 1 as the CARES Act changes the maximum that an employee may receive while on emergency FMLA (reducing the max from $12,000 to $10,000. Please continue to check DOL site linked above.)
Click here for more information about the laws enforced by the WHD, or call 866-4US-WAGE.
The Coronavirus Aid, Relief and Economic Security Act, CARES Act for Small Businesses
The CARES Act tasks the Small Business Administration (SBA) with overseeing the distribution of millions of dollars in loans and grants to help small businesses survive the pandemic. It also provides additional funding for SBA's Resource Partners to provide advice and training to help small businesses respond to the unprecedented challenges in communities throughout the country.
Click here for SBA's website: Coronavirus (COVID-19): Small Business Guidance & Loan Resources
The CARES Act - What You Need To Know - from Small Business Legislative Council
The CARES ACT Webinar from the Small Business Legislative Council (Free for PIDA members, member login required)
Click here for CARES Act Flow Chart
Click here for The Small Business Owner's Guide to the CARES Act
Click here for PowerPoint from SBA Webinar
HABRI Resources
Click here for HABRI's infographic highlighting the health benefits of the human-animal bond.
Association Resources for PIDA Members
Useful Links
Animals & COVID-19
How to Help