University of Innovative Distribution
Sales Professional Training Camps
Results Focused Online Marketing Webinar Series
University of Innovative Distribution

March 13-17, 2021
Indianapolis, IN
The University of Innovative Distribution (UID) is a concentrated educational program focused on the unique needs of the wholesale distribution industry. Known worldwide for excellence in education, UID is sponsored by PIDA and other leading distribution associations, in cooperation with the Department of Technology Leadership and Innovation of Purdue University. Working together, these groups take great pride in providing a superior learning experience.
For more information visit the website
---
Sales Professional Training Camps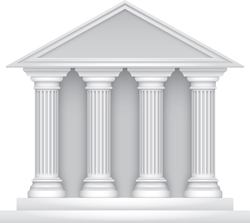 The Four Pillars of the Sales Profession training camp is the practical, career-changing sales training you have been looking for!
Select from one of four dates in 2020:
March 3-5
May 19-21
August 4-6
November 10-12
Follow the link below for detailed course information and a link for online registration: https://aeamembers.net/aws/AEA/asset_manager/get_file/391604?ver=37
---
The Four Pillars are stabilized and sturdy when the tools and disciplines of our profession become standardized. As we raise the bar on this high calling:
Each sales professional can become a pinnacle!
Each sales professional organization can become a landmark!
Training is foundational. Structure is achieved by laying a steadfast foundation. Building the Four Pillars into your career and team begins with a clear presentation of the requirements and a common system. Each concept of the Four Pillars is established by:
Curriculum that is understandable, applicable and proven
Facilitation that is passionate, persuasive and believable
Participant response that is motivated, challenged and measurable
Pillar I - Personal Disciplines
Selling is primarily a personally driven, individual sport. Building a structure of fundamental tools and disciplines assures consistent actions and maximized results
Pillar II - Relationship Skills
People buy from people they like and trust. Sales Professionals must be masters of communication skills, listening and adapting to all styles of people.
Pillar III - Strategic Selling
Getting the big picture of all the activities required by professionals throughout the life of long-term customers is preeminent. Duties for marketing, selling and serving customers must be established. Sales Professionals must invest thought and research into the status and direction of each account. Formal strategic planning is essential for selected key accounts.
Pillar IIII - Tactical Selling
The interaction with the customer is where sales are won or lost. Every call counts. Brilliant execution of tactical selling requires pre-call planning and ongoing practice.
---
Results Focused Online Marketing Webinar Series
PIDA and the Association Education Alliance (AEA), hosted the Results Focused Online Marketing Webinar Series. These Webinars are now available on-demand:
Seven Steps to Search Engine Marketing Success
Right now, somewhere, a potential customer is searching for your products. But, who will they find first - your company or your competition? Search engine marketing is all about getting in front of customers at the very moment they are searching for your products on Google and the other engines. But how do you take full advantage of search engine marketing and outshine your competition. This enlightening Webinar will put you on the path to search engine marketing success. You will learn how to: Make your Website attractive to Google; Choose the most profitable keyword phrases ; Attract quality links to your Website ; Run a results-focused pay-per-click advertising campaign; Measure your search engine marketing success and more!
How to Be Successful with Email Marketing
Is your email newsletter a success? The big challenge in producing a successful email newsletter is generating content that will motivate prospects and customers to open, read, and respond. E-newsletters that simply provide a recap of your latest products and news may be of great interest to you, but they are of little interest to your readers. This enlightening webinar will show you how to make your e-newsletter a 'must read' and a valuable nurturing tool for you business. You will learn proven tips to: Define an effective email marketing strategy; Build your list and gain permission; Create content your customers will love; Measure the success of your email marketing efforts and more!