University of Innovative Distribution
Sales Professional Training Camps
Results Focused Online Marketing Webinar Series

March 8-11, 2020
Indianapolis, IN
The University of Innovative Distribution (UID) is a concentrated educational program focused on the unique needs of the wholesale distribution industry. Known worldwide for excellence in education, UID is sponsored by PIDA and other leading distribution associations, in cooperation with the Department of Technology Leadership and Innovation of Purdue University. Working together, these groups take great pride in providing a superior learning experience.
For more information visit the website
---
Sales Professional Training Camps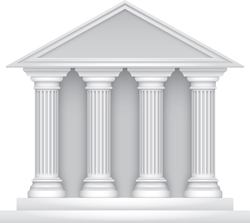 The Four Pillars of the Sales Profession training camp is the practical, career-changing sales training you have been looking for!
Select from one of four dates in 2019:
March 5-7
May 21-23
August 13-15
November 12-14
Follow the link below for detailed course information and a link for online registration: http://salesprofessionaltraining.com/2019salestrainingcamps
Below are the 6 Vital Regimens covered in this powerful course including take-aways for each:
REGIMEN 1 – REPORTING ACTIONS – call reporting /activity documentation
–Learn the value of this important discipline to your company and YOU. Discuss the proper use of your CRM to accomplish.
REGIMEN 2 –TIME MANAGEMENT – week/month ahead planning
–A time management TOOL will be provided to help you get control of your time and territory
REGIMEN 3 – PROSPECTING NEW or PENETRATING EXISTING ACCOUNTS
–This regimen will help you implement consistent, proactive prospecting
REGIMEN 4 – EVALUATION OF TERRITORY/ACCOUNTS ––list, group, prioritize
–You will implement or improve your system of account prioritization to focus on the most profitable accounts
REGIMEN 5 – FORMAL ACCOUNT STRATEGIC PLANNING
–A TOOL for Strategic account planning of major, conquest accounts will be provided
REGIMEN 6 – PRE–CALL TACTICAL PLANNING
–A tactical pre–call planning TOOL and an objections response TOOL will be provided
All 2017 & 2018 training camps sold out — so register early and mark your calendar!
Who Should Attend:
Sales Professionals: Outside sales/account managers, career sales both rookie and veteran. This is perfect for brand new sales people and is totally applicable for experienced sales people. (note: All professional athletes attend training camp every year!)
Sales Managers: Managers and leaders should attend to learn the tools and disciplines offered so that they can coach and reinforce them ongoing after the training. All attending sales managers/leaders also receive a Follow-up Guide and personal help directly from the trainer to help leaders implement and build the Four Pillars structure into your sales team and corporate culture!
Sales Support: Product specialists, rental, parts, and any positions who work with the sales team to make joint calls or proactively contact customers will benefit greatly from this course.
Your Coach and Trainer: Don Buttrey, President of Sales Professional Training, Inc.

Don is a no-nonsense, powerful teacher who relates sales skills so effectively that both rookie and veteran respond immediately and never get bored. He is a gut-level coach with extensive real-world sales and territory experience. He uses no corny or hokey techniques - just hard work on the proven basics...sales fundamentals! Front-line sales professionals always give him high marks and indicate that his sales training is "the best they have EVER attended!"
---
Results Focused Online Marketing Webinar Series
PIDA and the Association Education Alliance (AEA), recently hosted the Results Focused Online Marketing Webinar Series. These Webinars are now available on-demand:
Seven Steps to Search Engine Marketing Success
Right now, somewhere, a potential customer is searching for your products. But, who will they find first - your company or your competition? Search engine marketing is all about getting in front of customers at the very moment they are searching for your products on Google and the other engines. But how do you take full advantage of search engine marketing and outshine your competition. This enlightening Webinar will put you on the path to search engine marketing success. You will learn how to: Make your Website attractive to Google; Choose the most profitable keyword phrases ; Attract quality links to your Website ; Run a results-focused pay-per-click advertising campaign; Measure your search engine marketing success and more!
How to Be Successful with Email Marketing
Is your email newsletter a success? The big challenge in producing a successful email newsletter is generating content that will motivate prospects and customers to open, read, and respond. E-newsletters that simply provide a recap of your latest products and news may be of great interest to you, but they are of little interest to your readers. This enlightening webinar will show you how to make your e-newsletter a 'must read' and a valuable nurturing tool for you business. You will learn proven tips to: Define an effective email marketing strategy; Build your list and gain permission; Create content your customers will love; Measure the success of your email marketing efforts and more!