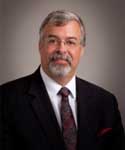 Monday, January 25 / 1:00pm - 2:20pm (EST)
Keynote Address: Moving Forward and Out of 2020
Brian Beaulieu returns to The Summit stage to bring his keen insight and predictions for 2021 and beyond. In these times of uncertainty, Brian has the unique gift of combining his keen sense of humor with highly accurate insights into key economic indicators to help business prepare for the future. In this session, he will bring this insight into the results of the 2020 election, the coronavirus pandemic, tariffs and trade, and other factors affecting the U.S. and world economy.
2020 was quite a year. It is now time for us to explore changes that have occurred in the economy and what they mean to our markets. The pet industry comes with a reasonable degree of protection from normal economics, but the pandemic and government responses overrode normal consumer trends. It is time to look at the consumer trends and the economic health of the consumer in order to our tactics and strategies. We will:
Assess consumer stresses and opportunities through in 2021 and into 2022.
Look at a system of key leading indicators that are proven to signal cyclical turns in the economy and markets.
Discuss any potential changes to the economic landscape caused by the November elections.
Present the unintended consequences of the massive stimulus programs that will impact businesses in the years ahead.
Assess interest rate and other financial market trends, including the latest information on stock market performance.
Brian Beaulieu has served as CEO and Chief Economist of ITR Economics™ since 1987, where he researches the use of business cycle analysis and economic forecasting as tools for improving profitability. Brian has shared his highly valued research results via presentations, workshops, and seminars in numerous countries to hundreds of thousands of business owners and executives for the last 35 years.
He is coauthor of Prosperity in the Age of Decline, a powerful look at how to make the most of the US and global trends over the next 20 years, as well as Make Your Move, a practical and insightful guide to increasing profits through inevitable business cycle changes. Brian also coauthored But I Want It!, ITR Economics' first children's book.
Thank you to our session sponsor:

---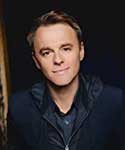 Tuesday, January 26 / 1:00pm - 2:05pm (EST)
Keynote Address: Practical Decision Making for the New Normal
Patrick McGinnis, Venture Capitalist, Coiner of the Terms FOMO* & FOBO**
Host of the Hit Podcast, "FOMO Sapiens" and Author of the bestselling book, The 10% Entrepreneur
In this time of great uncertainty, it is critical to live decisively. Patrick McGinnis will show you how.
Patrick McGinnis coined the now ubiquitous term "FOMO" in a 2004 article in the student newspaper of Harvard Business School after his experience of witnessing the 9/11 attacks first-hand. This experience left him feeling suddenly awake to everything he had taken for granted about the abundance of experiences offered to us in "normal" life. Nearly 20 years later, everyone is once again adjusting to a new normal - a "now" normal - and entering the next phase of life, both professional and personal.
In his talk, McGinnis will share his thoughts on the origins of the term FOMO and its parallels to the current experience of COVID-19, when we are all experiencing a sense of loss, fear, and anxiety—whether for ourselves or for our loved ones—about living in a world where our usual routines and external stimuli have been suddenly taken away from us and replaced with a new danger.
McGinnis believes this is an opportunity to deeply appreciate what we already have and to plan for the future. He will invite you to take this experience as a wake-up call on all you take for granted, and learn strategies for how to check in with yourself so you can do, be, and experience everything you can in life and in your work, no matter what comes. He'll also share his strategies for how to manage anxiety, to weigh the costs and benefits of your choices, to prioritize your decisions, and to listen to your gut when there are no clear answers. Finally, he'll empower you to silence the voices that tell you if you were just somewhere else, doing something else, or with someone else, you'd be happier or more successful, and thus help you to eliminate the parts of our lives that cause anxiety.
*FOMO: Fear Of Missing Out **FOBO: Fear Of Better Option
---
Industry Sessions
Monday, January 25 / 2:30 pm – 3:30 pm (EST)
Pets, Presidents and Policy: What Changes in Washington Will Mean for the Pet Care Community
The power of pets – to help, to heal, and to boost local economies – has never been more apparent. And there are plenty of ways that laws and regulations can either harness or hinder that power. What will the new Presidential administration and changes to the makeup of the House and Senate mean for the pet care community? How can you get involved in telling your story to lawmakers to help them understand the pet care community's role in promoting the human-animal bond? Join Mike Bober of the Pet Industry Joint Advisory Council, Dana Brooks of the Pet Food Institute, and Steven Feldman of the Human Animal Bond Research Institute to discuss the election results, their likely policy implications, and the community's marquee Washington event - Pet Week on Capitol Hill.
Panelists
Mike Bober, President & CEO, Pet Industry Joint Advisory Council
Dana Brooks, President and CEO, Pet Food Institute
Steven Feldman, President, Human Animal Bond Research Institute
Thank you to our Session Sponsor:
---
Tuesday, January 26 / 2:30 pm – 3:00 pm
How Manufacturers & Distributors Can Best Work with The New IndiePet Organization
Dave Bolen will highlight key movement in the pet care community, including the impact of e-commerce, big-box and independent retailers. He will sit down with Al Puntillo of Mud Bay to discuss how local pet businesses are meeting the needs of pets and pet owners while dealing with constantly shifting issues posed by the pandemic.
We will also learn more about IndiePet, the Independent & Neighborhood Pet Retail Association, a newly formed organization working to give the independent retail channel a stronger voice in the industry. Already comprised of over 10 of the regional pet store groups in the U.S., one of their top priorities is to work with suppliers on strategies to ensure the success of the independent retail channel.
This recently-launched organization is the only organization tightly focused on strengthening the approximately 8,000 independent and neighborhood pet retail locations serving pets and pet parents in North America. For decades, neighborhood pet retailers have been the critical link between cutting-edge pet products and pet parents. Indie Pet also offers channel-committed manufacturers insight and exposure to their tight-knit community of up to 8000 stores.
You won't want to miss this discussion about this exciting development, and what it means to the industry.
Presenters:
Dave Bolen, Pet Retail Specialist and APPA Member Program Consultant
Al Puntillo, Chief Merchant, Mud Bay
---
Tuesday, January 26 / 3:00 pm – 3:30 pm (EST)
Pet Ownership During the Pandemic
APPA Market Research Analyst, Julie Springer, will share discoveries from APPA's recent study, Pet Ownership During the Pandemic regarding the impact of COVID-19 on Americans and their pet ownership. The study identifies key insights into consumer attitudes and behaviors during this unprecedented time. With Volumes 1-4 released, this presentation reveals the impact of COVID-19 on pet ownership, particularly pet product and service consumption. This session will cover:
General attitudes toward the pandemic, including personal financial impact
Current shopping behaviors
Products purchased
E-commerce vs. in-person shopping
Outlets visited
Julie Springer has been a key leader in the development and production of the APPA National Pet Owners Survey for the past 20 years. She began her work as Senior Project Director for Ipsos and during her tenure there she was the project leader for the APPA National Pet Owners Survey. In addition to APPA, her other clients included consumer package goods and pharmaceutical companies. She maintains her role now as APPA Market Research Analyst, and continues her work on the APPA National Pet Owners Survey and other APPA market research initiatives.