WEDNESDAY, JANUARY 26
1:30 PM - 5:00 PM
---
PIDA Executive Conferences bring manufacturers and distributors together for concentrated, one-on-one meetings to strategically to discuss their trading partner relationships, new marketing initiatives and business goals.

IMPORTANT TIPS FOR MANUFACTURERS »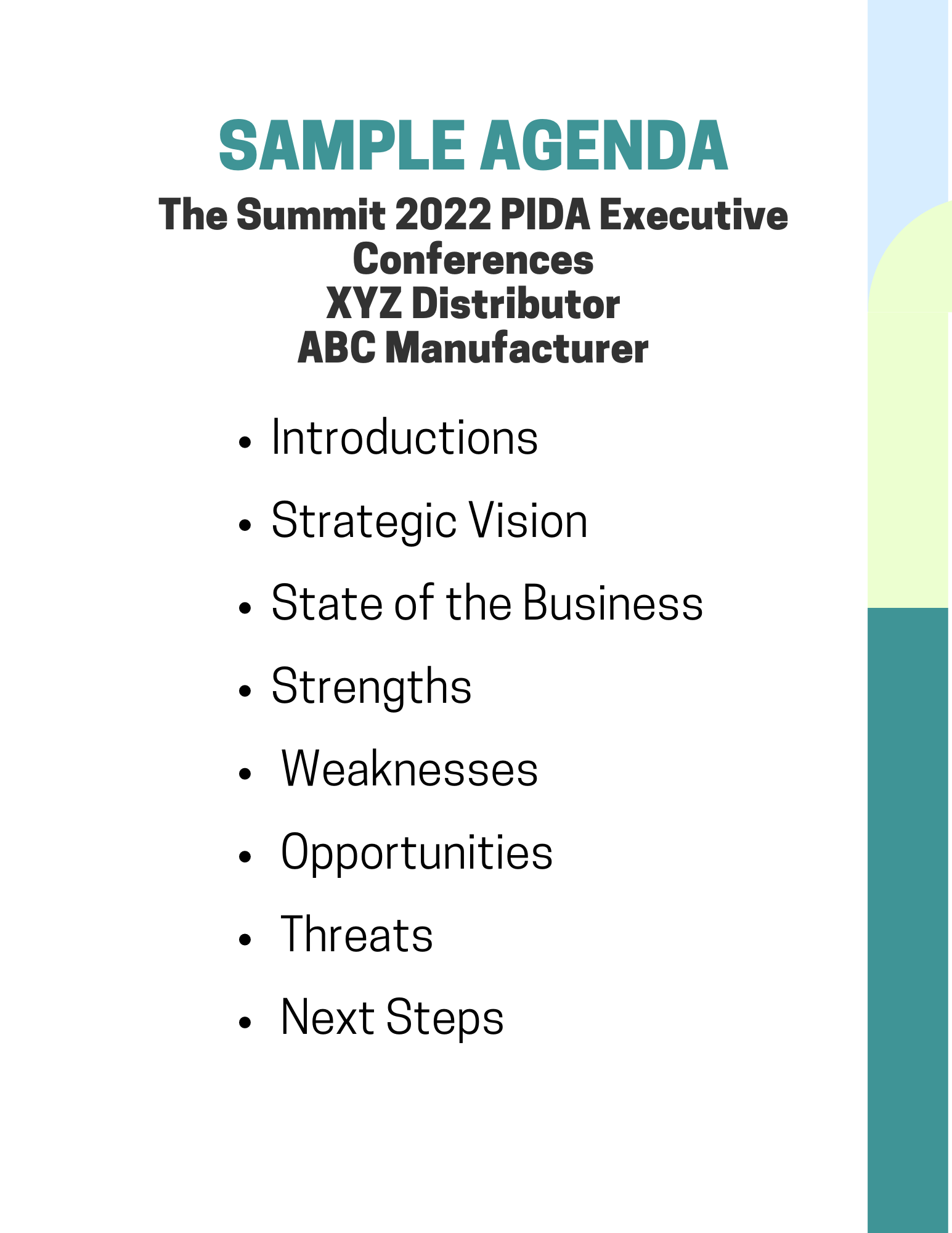 Schedule early. Distributor's schedules fill up quickly. Manufacturers should reach out to their distributors ahead of time to schedule appointments.
Be prepared. Prepare an agenda in advance of the meeting and share it with your distributor. Remember, these are not social or sales calls.

FORMAT »
A total of 14, 15-minute conferences are available on Wednesday afternoon. Distributors will be provided with private, draped booths in which to host their conferences.
Manufacturers are expected to reach out to distributors to schedule appointments.
Download the flyer for additional details and appointment scheduler
ATTENDEE LIST»
The latest attendee list can be found HERE. This list is password-protected and you will need your member login to view. This list is updated often, so check in regularly.

PIDA MEMBER EXCLUSIVE BENEFIT »
These appointments are a PIDA member benefit, and only PIDA member manufacturer and associate members can meet with distributors. Help us protect the integrity of this exclusive program by only setting appointments with those companies who are in good membership standing with PIDA.
When setting appointments, please refer to the list of current PIDA members HERE.
If you are contacted by a company not on this list, please refer them to Nina Bull at nbull@msp-amc.com for membership information.