Keynote Speakers
TUESDAY, January 23

9:00 am – 10:15 am

Karl Rove, Conservative Commentator & Strategist, New York Times Bestselling Author
America's Challenges Amidst Its Broken Politics
Drawing on his experiences as one of America's leading campaign strategists and a White House senior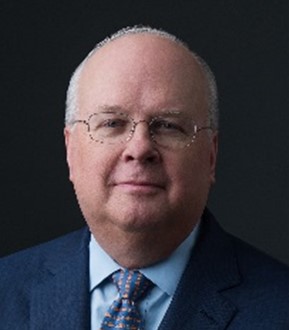 advisor, Karl Rove offers thoughtful analysis, historical insights and informed predictions about current issues, the tests America faces today, and our nation's turbulent politics. His observations are offered with a mixture of facts, insights, humor, and optimism.
An iconic political strategist and one of the most sought-after political pundits of our time, Mr. Rove is best known for his provocative and robust knowledge of major political issues. He served as Senior Advisor to President George W. Bush from 2000–2007 and Deputy Chief of Staff from 2004–2007. Mr. Rove writes a weekly op-ed for the Wall Street Journal and is the author of the New York Times bestseller Courage and Consequence. His latest book is The Triumph of William McKinley.
---
11:00 am - 12:00 pm
Mary Kelly, Author, Economist & Leadership Expert
FutureNomics: The Economic Snapshot Pet Food Leaders Need Now for Stronger Strategy, Better Decisions, and Faster Results
Changes in interest rates, imports, investments, housing trends, trade, and tariffs…do today's news headlines have your stomach in knots? What do the changes in the current economy mean for your business? What do they mean for your own career? Heck, what do they mean for your family?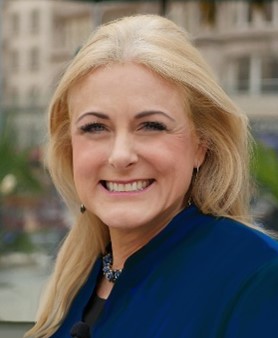 Join Dr. Mary Kelly, one of the world's most valued economists, as she exposes the true meaning of the current economic structure and what that means for your organization's future.
Learn to operate and make decisions from facts and data, not emotions.
Understand what the changes in international trade mean for your industry.
Gain a valuable understanding of today's economy to improve profits and safeguard your businesses' bottom line.
Prepare your team for what is to come in 2025 and beyond.
Mary specializes in leadership growth that helps organizations improve their profitability and productivity, especially in finance, insurance, real estate, and manufacturing. One of the first female graduates of the Naval Academy, Mary served 25 years on active duty, mostly in Asia, leading multicultural teams in nine countries. Her remarkable career of service included working as an intelligence officer, a chief of police, an HR director, and a chief of staff, as well as training more than 40,000 military personnel.
Mary has been a leadership and economics professor at the Naval Academy, the Air Force Academy, and Hawaii Pacific University. She has written 15 business books, including her best-seller, Master Your World (named a "must read" by MENSA and MOAA), and her latest award-winner, Why Leaders Fail and the 7 Prescriptions for Success (profiled in Forbes and Success magazines).
---
WEDNESDAY, January 24

9:00 am – 10:00 am
Bill Walton, Basketball Legend, Broadcaster, Humanitarian
Life Happens - Staying Joyful is a Choice
Disappointment and troubles are a part of life. But whatever happens to us – remaining joyful is a choice. Bill Walton knows something about that topic. 39 orthopedic surgeries, half his NBA career spent on the injured list, unable to utter two words together without stuttering until he was 28, overcoming that lifelong stutter in order to pursue his dream career of sports broadcaster…it's been quite a journey for Bill. He could have lost hope but the famed humanitarian and Deadhead (over 1,200 shows seen) is a man who lives by the mantra – "things work out best for people who make the best of the way things work out." Bill inspires audiences to keep perspective and cultivate the habit of finding joy in the simple things. In fact, his story of resilience and positivity is the theme of the multi-episode ESPN 30 for 30 bio documentary called 'The Luckiest Guy in the World.' Audiences will walk away feeling inspired by Bill's example and motivated to choose joy in their own lives, no matter what life throws their way.
Basketball legend Bill Walton is one of sports' most recognizable and beloved figures. His success on the court is well-documented; the nation's top college basketball star at UCLA under legendary coach John Wooden, he went on to have a Hall of Fame NBA career playing for two NBA Championship teams – the Portland Trail Blazers and Boston Celtics. After basketball, he pursued his dream job as a sports broadcaster.
---
11:00 am - 12:00 pm
Will Guidara, Restauranteur, Entrepreneur, New York Times Bestselling Author, Unreasonable Hospitality
Unreasonable Hospitality: How To Build A Brand Centered On Unreasonable Hospitality
For most of America's history, we functioned as a manufacturing economy; now, we're a service economy—more than three-quarters of our GDP comes from service. So, whether you're in retail, finance, education, healthcare, computer services, communications, you are in the business of serving other people. Making good products is no longer enough, serving efficiently is no longer enough – now, it's how you make the people you work with and those you serve feel that matters most of all. In this talk, Will Guidara will share why he believes our world is on the precipice of becoming a hospitality economy, and how every business can choose to be in the business of hospitality, by transforming ordinary transactions into extraordinary experiences.
A native of Sleepy Hollow, New York, Will has been immersed in the restaurant industry since the age of thirteen. A graduate of the School of Hotel Administration at Cornell University, Will began his dining room training at Spago Beverly Hills and attended culinary school in the north of Spain. In 2011, Will Guidara and Daniel Humm purchased Eleven Madison Park, and under their leadership, the restaurant has received numerous accolades, including four stars from the New York Times, three Michelin stars, and in 2017 was given the highest ranking on the list of the World's 50 Best Restaurants. Will is a New York Times bestselling author of Unreasonable Hospitality.
---
Industry Sessions
TUESDAY, January 23
1:00 pm – 3:15 pm
Stay tuned for details on the three Industry Sessions!
---
Industry Updates
TUESDAY, January 23
10:30 am - 11:00 am
Industry Updates: HABRI & NAVC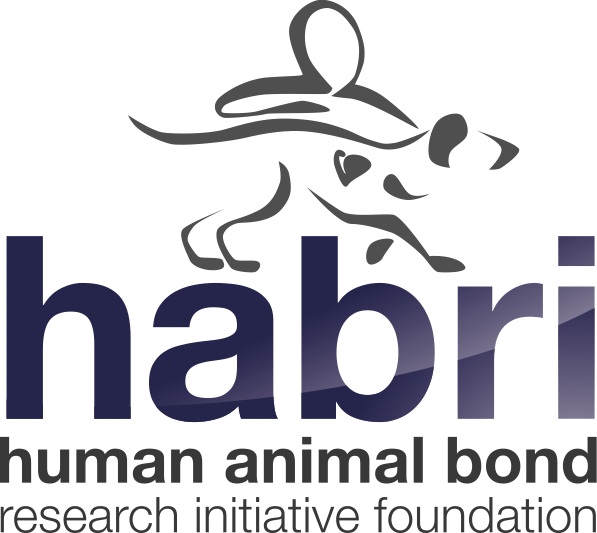 The Human Animal Bond Research Institute (HABRI) is a non-profit organization that works with its many partners in the pet care community to achieve widespread recognition of the positive impact that pets have on our health and well-being. HABRI funds innovative research projects to document the measurable health benefits of companion animals and shares that knowledge so that more people can benefit from the healing power of pets in their lives. With his unique skills as a communicator and coalition builder with a deep understanding of the policy-making process, HABRI President Steven Feldman works to share scientific knowledge of the human-animal bond and create a more pet-inclusive society.

The North American Veterinary Community (NAVC) is a nonprofit organization dedicated to supporting and advancing veterinary professionals worldwide. The world's leading provider of veterinary continuing education, the NAVC has a diverse portfolio of products and services, including: educational events, headlined by VMX, the world's largest, most comprehensive continuing education conference and launchpad for new products and innovations within the veterinary industry; a robust digital platform for virtual learning and engagement; the veterinary industry's largest and award-winning portfolio of trade publications; and an advocacy arm which unites the veterinary community and pet lovers. Since taking the helm as NAVC CEO in 2020 and prior to that as CFO, Gene O'Neill has transformed the NAVC's portfolio creating new opportunities to support the global veterinary community and help the entire veterinary practice team thrive.
---
WEDNESDAY, January 24
10:15 am – 11:00 am
Industry Updates: Pet Advocacy Network & The Pet Care Trust



The Pet Advocacy Network is the policy voice of the responsible pet care community, advocating for pet care priorities at the local, state, federal and international level. Our policy priorities include pet health and availability, pet ownership barriers, environmental stewardship, and the human-animal bond. Mike Bober joined the Pet Advocacy Network as the vice president of government affairs in 2013 and became president and CEO in 2016. Bober and his team have established or expanded Capitol Hill events including Pet Night, therapy animal interactions and an annual legislative fly-in.

Pets in the Classroom is an educational grant program that provides teachers with financial support to purchase and maintain small animals in the classroom. Dogs in the Classroom program enables teachers to bring animal-assisted therapy to the classroom. Through these programs, established and administered by The Pet Care Trust, the mission is to enhance the educational and social development of students through the interaction of pets. This is an experience that can shape their lives for years to come and encourage future generations of pet parents. Melinda Thomas joined The Pet Care Trust as their new Executive Director in March 2023. Thomas brings to the organization 20 years in the pet industry working with vendors, retailers, and distributors, as well as 20 years of experience working with boards of non-profit organizations.