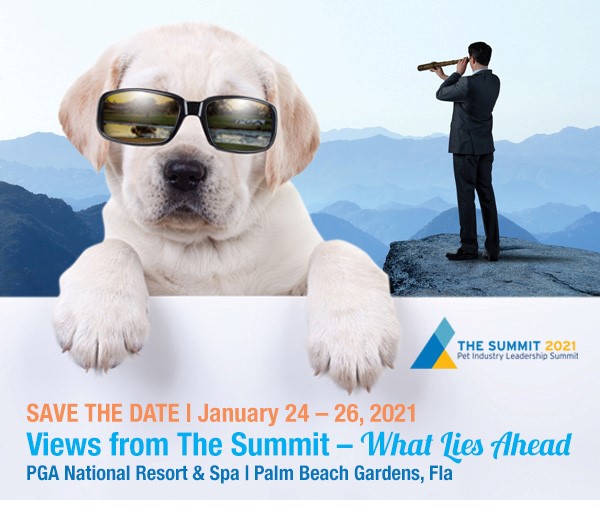 ---
The Summit 2021 is happening and you won't want to miss it. We are constantly monitoring the impacts and guidelines surrounding COVID-19. Whether in person or a hybrid (face-to-face and a virtual component), The Summit will be designed to ensure you get the most out of this important event.
The Summit is where leaders and experts impart their knowledge on everything from the present-day state of the economy, to industry trends and the current challenges facing companies in the pet care community.
The Summit 2021 i the place to refresh, refine and recalibrate. It is where you can reconnect with industry friends and colleagues, as well as form new partnerships with others in our community.
We hope, and currently plan, to welcome everyone to the PGA National Resort and Spa in Palm Beach Gardens, Florida this coming January. But, as we all know, we have to be flexible. We will provide continuous updates on the event status, as well as more information on speakers, sessions and most importantly, how your health and safety will be our top priority at this event.
We Are Committed to Your Safety at The Summit 2021
We are currently working closely with PGA National Resort & Spa to ensure protocols follow CDC recommendations. The PGA National Resort & Spa has implemented specific guidelines to keep attendees and resort staff healthy. Read more about the steps already being taken by the Resort and check back for updates on changes made to keep you safe while attending.
In the meantime, please stay safe and we hope to see you at The Summit 2021 in Palm Beach Gardens, Florida
---
Check Back Soon for Schedule Announcements
---