Speaker Presentations
These presentations are for your information only and are not to be reproduced or the content to be published.
Tuesday, January 31
Keynote Presentation: A Morning with Pulitzer Prize Winner Dave Barry
Dave Barry, Author, Humorist, Columnist
9:00 AM – 10:15 AM
The Summit isn't all business, all the time! Our first keynote speaker, Dave Barry is a professional humorist and Pulitzer Prize winner for commentary who wrote a nationally syndicated newspaper column for the Miami Herald for more than 30 years. One of his columns was largely responsible for the movement to annually observe International Talk Like a Pirate Day.
Barry has written more than 30 books, both fiction and those which are technically classified as nonfiction, although they apparently contain numerous lies. Two were the basis for the CBS sitcom, "Dave's World," that aired in the 1990s. You won't want to miss his advice on how to live gracefully and live your own best life based on his hilarious, best-selling book, "Lessons from Lucy: The Simple Joys of an Old, Happy Dog."

---
Industry Update: Steve Feldman, President, HABRI
10:45 AM – 11:15 AM
The Human Animal Bond Research Institute (HABRI) is a non-profit organization that uses scientific research to achieve widespread recognition of the positive impact that pets have on our health and well-being. HABRI maintains the world's largest online library of human-animal bond research and funds innovative research document the health benefits of companion animals.
HABRI President Steven Feldman is an experienced public affairs advocate who has worked in the areas of wildlife conservation, animal welfare, healthcare and education. Prior to joining HABRI, Steve served as senior vice president for external affairs for the Association of Zoos and Aquariums.

---
Industry Session: Pet Industry Economic Impact Study
Mike Bober, President & CEO, Pet Advocacy Network & Mark Cushing, Founder & CEO, Animal Policy Group, and Jim Lloyd, CEO & Senior Consultant, Animal Health Economics
11:15 AM – 12:15 PM
Five years ago, the Pet Leadership Council and the Pet Industry Joint Advisory Council commissioned a study to determine the direct and indirect economic impact of pets and pet care on both the U.S. as a whole and within each state. The Pet Advocacy Network (formerly PIJAC) teamed up with APPA, PIDA, WPA and the Pet Food Institute this year to update the study to reflect current realities when meeting with lawmakers and staff during the Annual Pet Care Community DC Fly-In and throughout the year. Pet Advocacy Network President Mike Bober, Animal Policy Group Founder and CEO Mark Cushing, and Animal Health Economics Founder and CEO Jim Lloyd will present the new findings and discuss how we can best share our stories with lawmakers across the country.
Mike Bober
Mike Bober joined the Pet Advocacy Network as the vice president of government affairs in 2013 to spread the word about the power of pets and the benefits of the human-animal bond. He became president and CEO on 2016. Bober and his team have established or expanded Capitol Hill events including Pet Night, therapy animal interactions and an annual legislative fly-in. They also led the nationwide effort to ensure that pet retailers and service providers were included as "essential" businesses and permitted to remain open during COVID-19 shutdowns.

Mark Cushing
Mark Cushing is founder and CEO of the Animal Policy Group. A long-time political strategist, government regulatory advisor, corporate executive and former litigator, he provides high-level strategic advice and services specializing in animal health, animal welfare, veterinary and veterinary educational issues and accreditation. He is co-founder of the Veterinary Virtual Care Association and author of Pet Nation, a book that tells the inside story of how companion animals are transforming our homes, culture and economy.
Jim Lloyd, DVM, PhD
In July 2019, Dr. James Lloyd became CEO and senior consultant for Animal Health Economics, LLC, a company he founded. For the six years prior, Jim served as Dean of the University of Florida-College of Veterinary Medicine, where during his tenure the College improved its national ranking to 9th, remarkably jumping five spots from 14th in only four years. With a focus on economics and strategy in veterinary medicine and animal health, Jim draws on his unique blend of executive leadership experience, training and expertise in economic and business analysis, broad-based industry knowledge, and extensive professional network. He works with executive leaders in the animal health industry and allied organizations to identify, develop, and implement key strategic initiatives and alliances.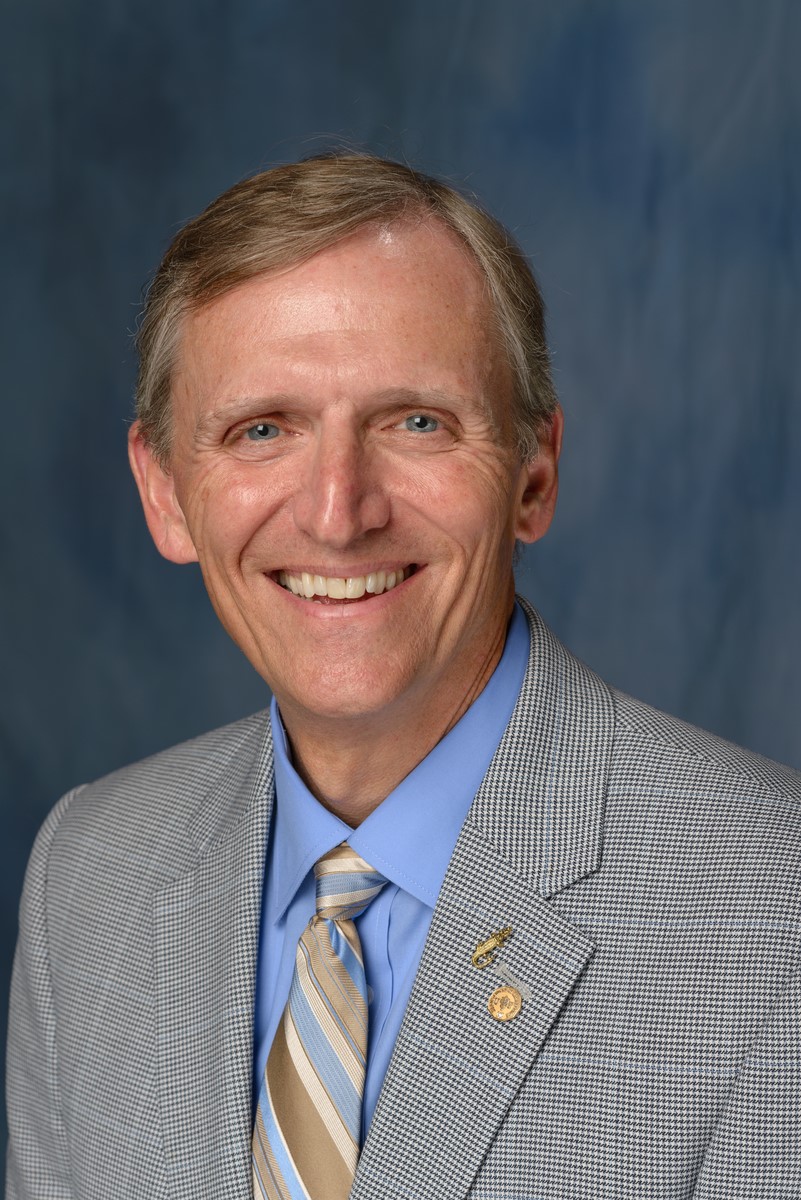 ---
Breakout Session I: Meet Me at the Top: The Case for Self-Regulation and Voluntary Standards
1:30 PM – 2:30 PM
From food and medicines to pet care products to pets themselves, the companion animal community is heavily regulated by authorities at local, state, federal and international levels. But how are those standards set? What can we do to lay the groundwork for regulations that are based on sound science and demonstrated data? And what happens if we don't?
Join Pet Advocacy Network President Mike Bober for a discussion about how industry-developed standards and programs can help shape regulatory efforts, including the animal health and grooming sectors. We'll talk about ways in which voluntary programs demonstrate a commitment to care and how they are (or are not) helpful when dealing with lawmakers. Ed Sayres of Petland Charities will provide a current example of self-regulation in action with an update on the Canine Care Certified program. This voluntary program for dog breeders is based on scientific research by Dr. Candace Croney of Purdue University's College of Veterinary Medicine. Canine Care Certified is taking steps to answer the question of where American pet lovers can adopt healthy puppies in an era of increasing scrutiny and demand.

---
Breakout Session II: APPA Market Research Presents: Current Trends in U.S. Pet Ownership
Julie Springer, APPA Market Research Analyst
1:30 PM – 2:30 PM
Join us for a comprehensive look at the latest trends in U.S. pet product and service consumption. This presentation will feature an advanced look at data from the 2023-2024 National Pet Owners Survey, as well as data from APPA's Pulse Study which explores the impact of current economic conditions on pet ownership in the U.S.
Julie has been a key leader in the development and production of the APPA National Pet Owners Survey for the past 22 years. She began her work as Senior Project Director for Ipsos and during her tenure there she was the project leader for the APPA National Pet Owners Survey. In addition to APPA, her other clients included consumer package goods and pharmaceutical companies. She maintains her role now as APPA Market Research Analyst and continues her work on the APPA National Pet Owners Survey, as well as all other APPA market research initiatives.

---
Breakout Session III: Building Blocks of an Analytics Strategy for your Distribution Business
Andrew Creamer, COO, Proton.ai
3:00 PM – 4:00 PM
Artificial intelligence (AI) created winners and losers in many B2C markets —fueling the rise Amazon, Netflix and Spotify. But implementing new technologies can be challenging, especially for businesses that have always done things the same way. Executives worry about wasting money on an unsuccessful deployment, while employees can be hesitant to adopt new workflows.
This workshop will walk you through how to create a roadmap to successful AI adoption into your distribution business. Proton.ai COO, Andrew Creamer, will review what AI is, why it matters for distributors, and then dive into case studies of each company to understand what drove their success with the technology and what specific lessons distributors can learn and apply.
Andrew is the Chief Operating Officer of Proton.ai, where he helps distributors grow their revenue using artificial intelligence. Previously, Andrew was a consultant at Bain & Company, where he consulted enterprises on their toughest business challenges, with a particular focus on technology and supply chain. Andrew has a B.A. from Harvard College and an MBA from Harvard Business School.

---
Breakout Session IV: Authentic Engagement: Communicating with Hispanic Pet Owners
Christian Ulvert, President & Founder, EDGE Communications
3:00 PM – 4:00 PM
In 2019, Packaged Facts reported that more than 22 million Hispanic households owned pets. That's roughly one third of the total pet owning-population. That number is growing at a staggering pace, increasing by 44 percent from 2008 to 2018. Reaching these pet owners and prospective pet owners should be a priority for manufacturers, distributors, and retailers alike.
Communicating successfully with a non-English speaking market requires authentic engagement. Simply translating your marketing materials into Spanish won't cut it. In this session, a Miami-based communication professional specializing in Hispanic outreach will discuss some of the most important things to do — and not to do — when attempting to engage with Hispanic pet owners.
Christian Ulvert
Prior to his launch as a public affairs, public relations and media consultant, Christian served the Florida House of Representatives as communications director and policy advisor to House Democratic Leader Dan Gelber during his two-year leadership term. His knowledge of strategic communications, public opinion and message development allowed elected officials to effectively deliver their message to statewide media outlets and drive public opinion. His strong verbal communications skills have led Christian to serve as bilingual spokesman of every campaign he has joined.
Christian's diverse professional background ranges from crisis communications, legislative communications, grass-tops management and outreach, Hispanic public affairs, media buying, campaign management and strategic communications. He is described to be "hardworking, loyal and innovative," "a very effective advocate," "extremely ethical and a rare political professional who knows how to get things done in Florida."

Born in Miami with family roots from Nicaragua, Christian graduated from Florida State University with a Bachelors of Science in Political Science and a Masters in Public Administration and Policy. Today, Christian lives with his husband in Miami Shores.

---
Wednesday, February 1
Economic Keynote Presentation: Now What? Economic Scenarios for 2023
9:00 AM – 10:00 AM
After three years of unpredictable "black swans" events, what can we reasonably expect in 2023? Is this the year we actually plunge into recession, or we will get some relief from inflation without a downturn? Will disease and sanctions define the year, or will we start to determine a new normal? And will the pet industry remain relatively immune to the pressure?
Chris Kuehl is the managing director for Armada Corporate Intelligence. He co-founded the company in 1999 to provide economic analysis and strategic assessment for clients ranging from large transportation companies to manufacturers, retailers and service sector businesses. He is the economist for a number of state CPA societies and manufacturing organizations. Kuehl is owned by four cats and his grandson is a large animal veterinarian.

---
Industry Updates
10:30 AM – 11:00 AM
Mike Bober
The Pet Advocacy Network is the policy voice of the responsible pet care community, advocating for pet care priorities at the local, state, federal and international level. Our policy priorities include pet health and availability, pet ownership barriers, environmental stewardship and the human-animal bond.

Matt Coffindaffer
Pets in the Classroom is an educational grant program that provides teachers with financial support to purchase and maintain small animals in the classroom. The program was stablished by the Pet Care Trust to provide children with an opportunity to interact with pets—an experience that can shape their lives for years to come and encourage future generations of pet parents.

---
Keynote Presentation: Future-Proofing Your Business
Troy Hazard, Entrepreneur, Author, Talk Show Host
11:00 AM – 12:00 PM
Troy Hazard bought, grown and sold more companies before his 40th birthday than some people would even consider in a lifetime. His real-world experience is the foundation of his best-selling book, "Future-Proofing Your Business," and his national cable TV business talk show. He was recognized as a leader of leaders as past the global president of the Entrepreneurs' Organization.
Through decades of consulting for some of the world's biggest brands, Hazard has developed proven strategies to predict issues in business and avoid potentially negative consequences. His keynote presentation will walk you through a process to help identify if you are driving your business into the future, or into the ground. You will leave with actionable strategies you can instantly apply.